Used Car Dealer Woodmere LA
Woodmere, LA, is a small community of roughly 12,000 people in Jefferson Parish. It's close to New Orleans, making it the perfect place to live while commuting to the city. It even has its own restaurants and local shops, so there's plenty to appreciate in Woodmere, LA.
If you're in need of a vehicle for your adventures or commutes across the Crescent City Connection and you're leaning toward something pre-owned, you can easily check out the selection at a used car dealer near Woodmere, LA, to find the right set of wheels.
When you're ready, come see us at Bohn Ford to get started!
---
Browse the Used Cars for Sale near Woodmere LA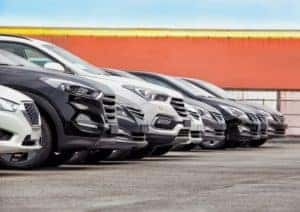 If you're ready to begin, you can easily get to our dealership to explore the used cars near Woodmere, LA. We have many vehicles that may suit you. We carry a wide variety of makes and models, from powerful pickups and spacious SUVs to compact sedans. You'll have plenty to choose from at our dealership.
You can actually begin your search for used cars for sale near Woodmere, LA, without having to leave the house! Our entire inventory at our Woodmere used car dealership can be viewed online! Simply browse our pre-owned inventory to get a better sense of your options. The filters will help you narrow down the selection so you can find the models that appeal to your interests. Search by make, model, year, mileage, price, and more!
---
Taking the Test Drive at Our Woodmere Used Car Dealer
After you've browsed, you'll want to come in for a closer look to get a better idea of the models on your list. Whether you're considering one or a few, it helps to get a better sense of what they look like and what they offer. Our team can guide you through our inventory to highlight the models you're interested in while detailing their specs and features.
Of course, to truly get a sense of the vehicle and to see if it's the right fit, you'll want to take it out for a test drive. This allows you to gain some experience behind the wheel so you can check out how it performs and handles. You'll even get to see the features and experience the comforts firsthand! Only then can you be sure if it's the right car for you.
---
Financing at Our Used Car Dealer near Woodmere LA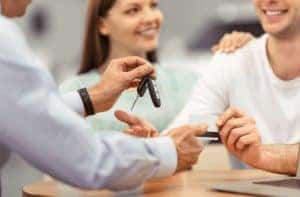 Once you've found the right used car for sale near Woodmere, LA, at our dealership, you'll head to our finance center to work out the deal. A member of our finance team will walk you through your options so you can get a full sense of your auto loan options. They'll detail the terms, conditions, and fees, so you'll have a clear understanding of what the loans offer and be able to determine which one suits your lifestyle best.
---
Get Started at Our Woodmere LA Used Truck Dealership!
If you're ready to begin, start by browsing our inventory and use the filters to find your next car in just a few clicks. Then, schedule your test drive to see if it's right for you!
At Bohn Ford, we're proud to help drivers in Woodmere, LA, on the adventure to finding the right used car!