Truck Dealer near Woodmere LA
Woodmere is a community just outside New Orleans that's home to roughly 10,000 people. The area features several neighborhoods, some local shopping, and easy access to other towns and cities in the region. If you're a worker in Woodmere and part of your duties involves using the right truck for the job, you'll want to set your sights on a truck dealer near Woodmere, LA!
Luckily, you don't have to travel far because Bohn Ford is right nearby! We're ready to help you get started, so be sure to contact our team with any questions.
---
Browsing the Trucks for Sale near Woodmere LA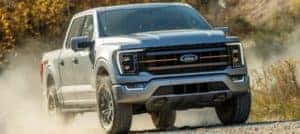 If you're ready to get started browsing the trucks for sale near Woodmere, you can easily make the trip to our dealership to get started. When you arrive, you'll be able to check out models like the light and energetic Ford Ranger, the hardworking and capable Ford F-150, or even the powerful and commanding Ford Super Duty F-250. We have all those models—and more—for you to check out!
We're especially proud of our selection of Ford F-150 trucks. They're packed with the latest towing technology that will make every step of the journey easier. From hitching up and hauling down the highway to maneuvering into a tight parking spot, you'll have all the confidence you need.
Of course, you can actually check out the trucks for sale near Woodmere without having to leave your house. Simply head to our website and check out our online inventory. There, you can use filters to narrow down your options of both new and used trucks to help you find the one that's right for you!
---
Researching Your Options at Our Woodmere Truck Dealership
In order to know which truck is right for you, you'll want to get to know it better. Of course, browsing spec sheets and brochures can be time-consuming and unwieldy. That's exactly why we have a library of helpful resources online to provide the information you're looking for!
Our truck reviews can help you learn all about the truck with its engine specs, towing capacities, cab and box configurations, and even its assortment of features. If you're torn between different trucks from various models, our Ford truck comparisons may help you decide. These guides showcase how the trucks differ in their specs, abilities, and features, so you can decide on the one that's right for you!
---
Get Behind the Wheel of Your Next Truck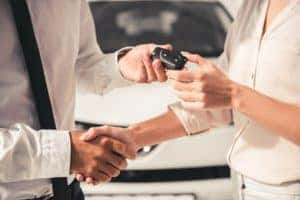 When you truly want to see if a truck is right for you, you'll want to head to our Woodmere truck dealer. There, you'll be able to take a closer look at what it offers and what it can do. Our experts can help you learn all about its features and abilities while highlighting the various specs, trim levels, and available packages.
Tell us a little bit about your line of work or the next project you have planned. We'll be able to match you up with a truck that meets your needs.
Still, when you really want to see if the truck makes the cut, you'll want to get behind the wheel and take it out for a spin. The test drive is the best way to see what the truck is made of. You'll get to experience the performance and handling while getting a better perspective of its cabin features and comforts. Once you pull back into our Woodmere truck dealer, you'll know if it's right for you!
---
Financing a Truck near Woodmere LA
There it is: the truck you're going to take to the jobsite. It's tough and durable—just what you need. Now, it's time to explore your financial options. The experts in our finance department can go over every detail. All you need to do is fill out our secure online credit application to get started.
We can even help you lease a truck. If you're thinking about upgrading in a few years, it may be the way to go.
Are you planning to trade in your current ride? Whether it's your reliable used truck or a smaller car that wasn't cutting it on the worksite, we can take it off your hands. What's your car worth? We can give you a firm offer online. That will give you a better idea of what can go toward the down payment of your new truck.
---
Is There a Truck Service Center near Woodmere?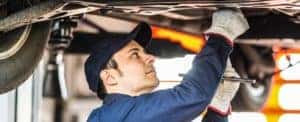 Our dealership is also home to a top-notch service center. It's staffed by a team of experienced technicians who've been working with trucks just like yours for years. Whether your truck needs a quick oil change or more extensive repairs, you can rely on them to get the job done.
We only use genuine OEM (original equipment manufacturer) parts to make repairs. They're designed for your specific truck so they're sure to fit perfectly and provide a long-lasting repair. You can even order parts online. If you need a hand with the installation, our technicians are standing by.
Before scheduling a service appointment online, check out our rotating list of service and parts specials. There may be one available that will add even more value to your next repair.
---
Trucking in Woodmere
Woodmere is just a short drive from the big city. That means there will always be a new jobsite or a big job for you and your new truck to tackle. Plus, on your next day off, you're sure to find some fun on Bourbon Street.
The Mississippi River and the Gulf of Mexico are practically right around the corner, so you can hitch up your favorite fishing boat and haul it out for a weekend adventure.
If you're looking for a good local spot to grab some grub, swing by Papa Joe's Seafood Market for the catch of the day!
---
Find Trucks for Sale near Woodmere LA Today!
Are you eager and ready to get started? Start by browsing the selection and schedule your test drive with us at Bohn Ford. We're here to put you behind the wheel of a truck that's perfect for your driving needs and workloads!