Truck Dealer near New Orleans LA
Trucks for Sale near New Orleans
If you're looking for a powerful set of wheels to take your boat out to Lake Pontchartrain or you've got some work to do around town that requires impressive capabilities, you'll want to keep a truck dealer near New Orleans on your radar.
You don't actually have to travel too far from the Big Easy to find an array of options that can meet your standards and provide you with the pull you're looking for in your pickup truck. Be sure to contact our team at Bohn Ford with any questions.
---
Browsing the New Orleans Trucks for Sale
You'll have plenty of Ford options to check out at our New Orleans-area truck dealership. There's the always reliable Ford F-150, the efficient and energetic Ford Ranger, or even the Ford Super Duty series with the F-250, F-350, F-450, and more. With the Ford lineup of trucks, you'll definitely find a truck that will help you get the job done!
Get started today by browsing our selection of Ford trucks for sale near New Orleans. Our entire truck inventory is available online, so you can browse in the comfort of home at your own pace and find your next truck with just a few clicks!
Ford Truck Research Tools
The best way to know which truck is right for you is by getting a sense of what the truck offers and what it can do. That's why we have plenty of Ford truck research guides for you to learn more about what the different models offer. Our Ford truck reviews will give you a sense of their engine power, towing capabilities, configurations, and even technology!
Our Ford truck comparisons can even help you figure out which truck is right for you when you're undecided between two competing models. They'll showcase the similarities and differences so you can see which one has what you're looking for in your next truck.
Check Out the Used Trucks
On top of having a plentiful selection of new Ford models, we also have used trucks available. These trucks vary from makes, so there's a vast assortment of options and styles you can choose from. This inventory can easily be browsed online. We also have filters that you can use to narrow down the selection based on make, model, mileage, engine, price, year, and more!
---
Get Behind the Wheel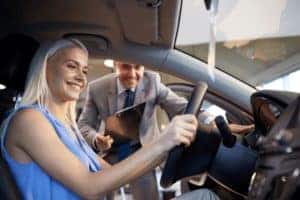 Even though researching New Orleans-area trucks for sale can give you a bit of insight into what they'll offer you and your experiences on the road and job site, you'll want to get a closer look by visiting our dealership.
Of course, there's nothing like the feel of it when you're in the driver's seat. The test drive is perhaps the best way to decide on your next truck. It allows you to experience its performance and handling while you're inside the cabin getting a better view of the interior comforts, features, and technology. Once you park, you'll know with certainty if you've found the perfect truck!
If you plan on putting your truck to work, you'll want to make sure that you're keeping it in great shape and performing at its absolute best. By following up with routine service and maintenance, you'll be making sure that your truck's needs are being met.
Regular service can also ensure that your truck lasts you for the years and miles. Whenever you need an oil change, a tire rotation, a thorough inspection, or emergency repairs, you can always look to our truck dealer near New Orleans LA for help! Our dedicated team is here to make sure that your truck gets everything it needs so it can perform at its best and last you the years!
---
Financing at Our Truck Dealer near New Orleans LA
When you've browsed, researched, and even taken a ride in the truck you're interested in, you'll be able to make up your mind if it's the right truck for your travels and workload. You'll head to our finance center to work with our experts to figure out the deal that's right for you.
They'll go over leasing and financing options so you can have a full sense of what both decisions require. Once you get a handle on the varying terms and conditions, as well as the different rates for your available auto loans, you'll have enough to decide on the path that's right for you and your lifestyle!
---
Buy Your Next Truck Online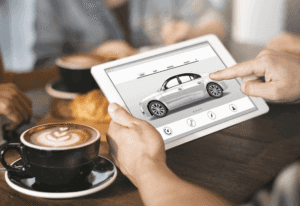 While the truck-buying experience can be exhilarating, it doesn't always have to be in person. You can actually do the entire process online! Through our AcceleRide® tool, you can complete the car-buying process from start to finish without having to step foot outside your house!
You begin the experience by browsing the selection to find the right model and trim that piques your interests. Once you've selected the model and clicked the AcceleRide® button, you'll then tailor your payments based on your desire to lease, finance, or simply pay with cash.
You'll also have the opportunity to value your trade if you want to use it as your down payment. After this, you'll see options to add any available packages to your vehicle, or any extended warranties to keep it protected over the years.
The final step is determining how you'll get your new truck. You can schedule a pickup time to head to our truck dealer from New Orleans, or you can always just have it delivered to your home! From there, we'll drop it off and hand you the keys so you can begin your journey right from home base!
---
Get Started on Your Experience Today
If you're ready to explore the trucks for sale at our dealership near New Orleans, we're happy to assist you. When it's time, simply browse our inventory to review your options, or you can just schedule a test drive to get a feel for the truck and its performance.
At Bohn Ford, we're here and ready to help drivers all throughout New Orleans find the truck that's right for them!