Truck Dealer near Metairie LA
Metairie, LA, is a community of over 140,000 people in Jefferson Parish. It's close to the Big Easy, so it's the perfect commuter town for people working in the city. If you work on revitalizing parts of the community or help build new neighborhoods and commercial properties, you'll need the right truck to get the job done.
If you're setting your sights on a truck dealer near Metairie, LA, you can look to us at Bohn Ford for assistance. Our team is here to help you find the right truck for your duties and travels!
---
Browsing the Selection at Our Truck Dealership near Metairie LA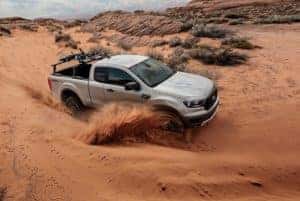 There are plenty of options to consider when you're at our dealership browsing for your next truck. Whether you're looking for a light-duty truck or one with some impressive feats and capabilities, there are lots to see at our dealership. Whether it's the Ford Ranger, the Ford F-150, or the Ford Super Duty, you've got plenty of models to consider.
You can even get started right from home by browsing the selection online. Using the search filters, you can narrow down the results based on the factors most important to you. You'll find your next truck in just a few clicks!
Researching Your Truck Options
When you're trying to figure out which truck is right for you, there's a lot to think about. Even before you make your way to our truck dealer near Metairie, LA, you can learn about your options. That way, you can see which one seems best for you.
Browsing spec sheets and brochures can be time-consuming, but our research materials make it so much easier, plus they're fun to read! Our truck reviews will highlight the engine performances, towing capabilities, interior features, and more. After you've researched your model, you'll know which truck is right for you.
---
Getting Behind the Wheel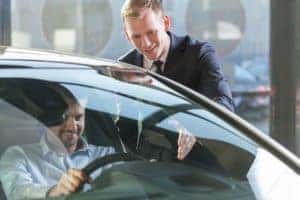 Once you're ready, you can head to our truck dealership from Metairie, LA, to see your favorite model up close! Our team will guide you around our inventory and provide you with additional details about the features, specs, performance, and available packages. That way, you'll have a full sense of what you can expect when you're behind the wheel.
Of course, to truly see if the truck is right for you, you'll want to climb in and take it out for a spin. The test drive will allow you to experience the performance and check out the interior features and styling firsthand. By the time you pull back in and put it in PARK, you'll know if it's the right truck to take on the roads and jobsites of Metairie, LA!
---
Get Started at Our Truck Dealer near Metairie LA Today
If you're eager to find your next truck to take on the road or to assist with your duties around town, you can start by browsing our selection. When you find the truck that's right for you, schedule your test drive with us at Bohn Ford today!