Truck Dealer near Gretna LA
Gretna is a city along the west bank of the Mississippi in Jefferson Parish. In fact, it's the second-largest city in the Parish, and it's home to more than 17,000 people. There are a lot of renovations going on in the city, expanding some commercial properties while still cleaning up some of the destruction left over from Katrina.
If you're the hands-on type of driver and worker who needs a powerful pickup to get the job done, there's a truck dealer near Gretna, LA, where you can find the right truck to help you on your journey and with your workloads.
Contact us at Bohn Ford to get started!
---
Browsing the Selection at Our Truck Dealership near Gretna LA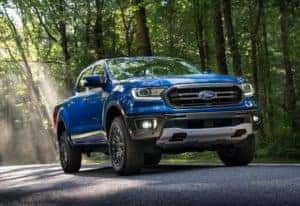 There are plenty of options to consider while you're shopping at our truck dealership. Since we carry Ford models, there's the always-reliable Ford F-150, the light and energetic Ford Ranger, or the commanding and powerful Ford Super Duty F-250. Of course, we have plenty of other truck makes and models in our used inventory as well.
You can easily head to our dealership to take a look around at your options. You can also browse from the comfort of your home. Simply check out our online inventory to explore your truck choices. Using the filters, you can narrow down the list to find the one that's right for you!
---
Learn More About the Ford Trucks for Sale near Gretna
When you're looking for trucks for sale, it helps to learn more about what they offer and what they can do so you'll be absolutely certain it's the right choice for you. Our Ford reviews will help you get better acquainted with your choices.
These guides will cover a lot of ground about our Ford trucks for sale. They'll highlight the engine specs, the towing and payload capacities, and even the interior features. You'll gain enough information to be able to decide on the truck that's right for you.
Of course, if you're considering multiple models, choosing the one that's right for you may be a challenge. However, we have plenty of Ford truck comparisons you can use to figure out which model is best for you. These comparisons take your preferred Ford truck and measure it against other models so you can see the differences in their performance, abilities, options, features, and more!
---
Get Some Experience Behind the Wheel at Our Gretna Area Truck Dealership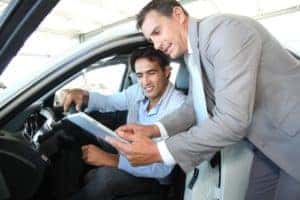 While researching trucks for sale near Gretna can help you narrow down your list and home in on the one that's right for you, nothing beats an in-person experience at our dealership. That's where you'll have the chance to see your favorite trucks up close!
Our truck experts can help you learn more about your top choices. However, you can learn from firsthand experience by hopping behind the wheel and taking it out for a spin. The test drive will give you the experience you need to see how the truck performs and handles while you get some insight into the interior features and technology.
By taking the truck out for a spin, you'll be able to tell if it's right for your travels and your jobsite duties.
---
Financing or Leasing Your Ford Truck
After you've had the chance to explore your options and take the test drive with a truck for sale near Gretna, LA, you'll be ready to decide on the vehicle that's right for you! You'll head to our finance center to learn all about your options to see how you'll get back behind the wheel and take on the roads.
Our finance team will go over the differences between leasing and financing so you can determine if you need a truck for a few years or if you're looking to own the truck and put it to work. They'll even assist you with applying for financing so you can see your available auto loan options. Our team can help you get a better sense of the various terms, conditions, and rates so you can decide on the path that's right for you!
---
AcceleRide® Your Truck-Buying Experience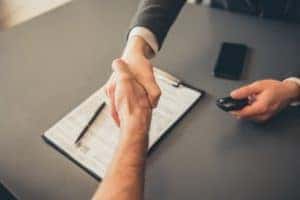 Did you know you don't even have to leave the house just to buy a truck for sale near Gretna, LA? At our dealership, we're here to help AcceleRide® your experience, which allows you to buy your car online.
Step 1: Choosing Your Truck
The first step of the online truck-buying process is browsing our inventory to find the vehicle you want. Once you do, click the AcceleRide® "Start Now" button.
Step 2: Picking Your Payment
The next screen will take you to your payment options. You'll be able to finance, lease, or even pay cash. You'll have the opportunity to apply for financing during this step.
During this step, you'll have the chance to value your trade to see what it's worth and how much of it can be applied toward the down payment on your next truck.
Step 4: Choose Your Options
At this point in the online truck-buying process, you've found the truck for sale that's right for you, so you now have the option of tailoring it to your needs. This includes adding an optional package or even choosing an extended warranty to keep it protected over the years.
Step 5: Getting Your New Truck
The last step in the AcceleRide® process is figuring out how you'll get your truck. You can either schedule a time to pick it up from our dealership or you can have it delivered! Our team will drop it off at your house and hand you the keys so you can begin your first adventure from home!
---
Find Ford Trucks near Gretna LA Today
Are you ready to begin the journey to find your right truck? Browse the selection of Ford trucks for sale near Gretna and simply schedule your test drive with us at Bohn Ford. We're here to help Gretna drivers and workers find the truck that's right for them!