Ford Edge vs Escape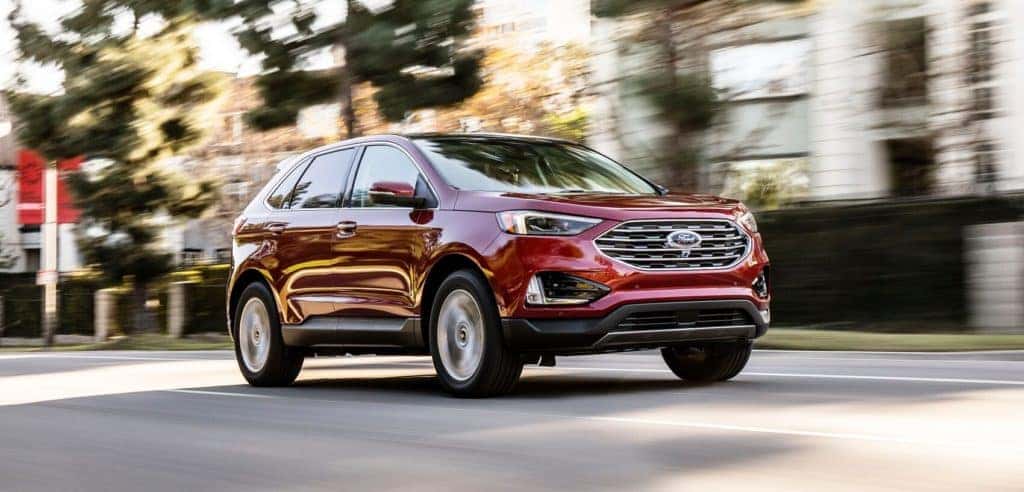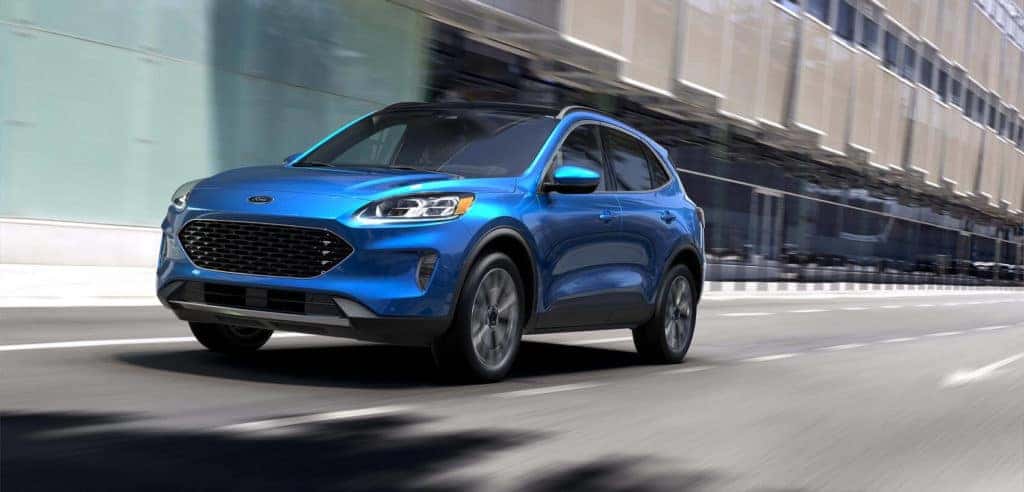 If you're looking for your next set of wheels in Harvey, New Orleans, or Metairie, LA, you may have considered a reliable SUV, like the 2021 Ford Edge or the Escape. Either model would be a great pick for your lifestyle, but they do have key differences in what they have to offer.
To help you decide which SUV is right for you, the team at Bohn Ford compared the Edge vs. Escape.
---
Ford Edge vs Escape: Engine Power
If you want an SUV that delivers a lot of power right out of the gate, you'd be happy in either the Ford Edge or the Escape, but overall the engine options in the Edge have more muscle.
They both make EcoBoost® engines available, which are designed to deliver on power without sacrificing efficiency. This comes standard in the Edge, which equips its base trim with a 2.0L EcoBoost® I-4, generating 250 horsepower and 280 lb-ft of torque.
The Escape also offers this engine, but it requires an upgrade to the highest trim level. The highest-level engine on the Edge, on the other hand, is a 2.7L EcoBoost® V6  that produces 335 horsepower and 380 lb-ft of torque.
---
Fuel Efficiency in the Edge and Escape
With their base engines, the Ford Escape and the Edge achieve impressive gas mileage ratings. You'll see the compact Escape earns better MPG ratings than the midsize Edge, although both models fare well for their segments.
Ford Escape: EPA-estimated 28 city, 34 highway MPG
Ford Edge: EPA-estimated 21 city, 29 highway MPG
The Escape also has Auto Start-Stop Technology, which prevents fuel waste while idling at stoplights or sitting in traffic by powering down your engine until you hit the accelerator again. The Escape also offers hybrid and plug-in hybrid powertrains for even more efficient driving.
For these reasons, the Ford Escape may be a better pick for daily commuters, while drivers who want a sportier feel or quicker acceleration may prefer the Ford Edge.
---
Interior Dimensions
Both SUVs seat five passengers between their two rows, so you'll have enough seating for the whole family. However, the Ford Edge is more spacious overall than the Escape.
The Edge offers 113.9 cubic feet of total passenger volume compared to 104 cubic feet in the Escape. Much of this extra volume is allocated to second-row legroom, meaning that passengers in the Edge may have more space to stretch out.
You'll get more cargo volume in the Edge than the Escape as well:
Ford Escape Cargo Volume: 65.4 cubic feet
Ford Edge Cargo Volume: 73.4 cubic feet
The Edge offers 39.2 cubic feet of cargo space behind the second-row seats compared to 37.5 cubic feet in the Escape when similarly configured. When you have a full ride, you'll still have plenty of space for cargo in the back!
---
Ford Edge vs Escape: Which Is Your Best Fit?
If you need help deciding between the Ford Edge and the Escape, let the team at Bohn Ford help. We'll listen to your needs and help you compare these two SUVs before getting you out for a test drive around New Orleans, Metairie, and Harvey, Louisiana.
Contact us to schedule your test drive today!