Ford Dealer near Woodmere LA
Woodmere, LA, is a quaint community in Jefferson Parish located right outside New Orleans. It has more than 12,000 residents who live in charming neighborhoods that offer local shopping, scenic parks, and convenient access to nearby attractions like Boomtown Casino and the Big Easy!
If you live and work in Woodmere, LA, you know how important it is to have a reliable vehicle to get around. If you're currently reviewing your truck and SUV options, you may want to consider checking out the selection at a Ford dealer near Woodmere, LA!
Luckily, you don't have to travel far because Bohn Ford is right nearby. Be sure to stop by today!
---
Browse the Fords for Sale near Woodmere LA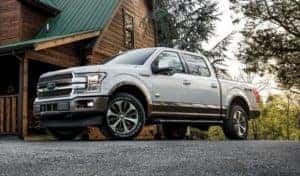 If you're ready to begin your experience of finding Woodmere, LA, Fords, you'll have plenty of options to consider at our dealership. Whether you're looking for a hardworking pickup like the Ford F-150, an agile midsize SUV like the Ford Escape or the Edge, or even a spacious SUV like the Ford Explorer or the Expedition, you'll be happy with the options we have on-site!
Of course, you don't have to make the trip to our Ford dealer from Woodmere just to catch a glimpse at your options. You can just as easily browse online. There are even filters you can set to narrow down your results to find a vehicle that suits your needs and taste. Finding your next car has never been easier!
---
Researching Woodmere LA Fords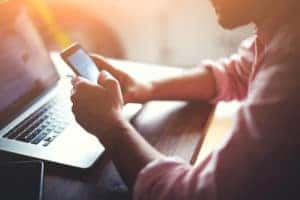 When it's time to get started, you'll want to learn more about the Fords for sale near Woodmere, LA. Luckily, we have extensive resources free for you to use on your journey. Our Ford reviews will save you time from browsing spec sheets and brochures because they provide all the details you need in an easy-to-read format.
If you're torn between options, our Ford comparisons can help. These guides showcase how your preferred Ford models measure up to other vehicles on your list. They'll highlight the similarities while showing you the differences between the performance, features, style, configurations, and more.
---
Experiencing Your Next Car
After browsing and researching the Fords for sale near Woodmere, LA, you'll want to get a better view of them to fully know their size and stature. When you arrive, a member of our team will guide you through your options while giving you more insight into what the Ford offers while highlighting the various trim levels and optional packages.
Of course, to truly see if a vehicle is right for you, you'll want to take it out for a spin. The test drive will help you get a feel for the Ford and how it handles. On top of experiencing its performance, you'll be able to check out its style and features up close. Then, you'll know if the vehicle is right for you!
---
Start Your Woodmere Ford Dealership Experience Today!
Now that you know you can find the right vehicle at our Ford dealer near Woodmere, you're ready to get started! Browse the selection of Fords near Woodmere and schedule your test drive with us at Bohn Ford!