Ford Dealer near Plaquemines Parish LA
Plaquemines Parish is at the southernmost tip of Louisiana. It's home to over 23,000 people throughout the scattered communities along the Gulf Coast. The northern tip of the Parish features more commercial locations and local shops, while the further south you venture, the area is mostly residential. In fact, due to its position in between the Mississippi River and the Gulf of Mexico, most residents own a boat as one of their major forms of transportation.
So, if you're in need of a vehicle to trailer your boat to the right port, you may want to consider a Ford. You can get started by shopping at a Ford dealer near Plaquemines Parish!
Look to us at Bohn Ford for help!
---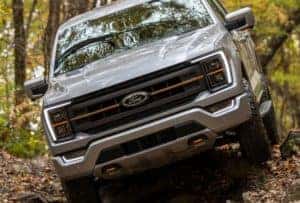 Find a Ford for Sale near Plaquemines Parish LA
When it's time to get started browsing the selection, you'll be happy with the wide variety of options we have available. Whether you're interested in something with power and pull like the Ford F-150, a heavy-duty pickup like the Ford Super Duty F-250, or even a spacious and powerful SUV like the Ford Explorer, you'll have those options— and more—to consider.
Of course, finding the right Plaquemines Parish Ford for sale has never been easier because you can actually browse right from home. Our entire Ford inventory can easily be viewed online. You can even use filters to narrow down the selection based on what you're looking for!
---
Researching Our Plaquemines Parish Fords for Sale
Part of making the right decision when deciding on your next car is by knowing exactly what's in store. That's why our Ford dealer near Plaquemines Parish offers free research materials to help you get a better sense of your options.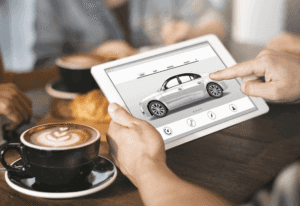 Our Ford reviews will give you a great deal of insight into your favorite models. They'll showcase the engine specs and performance capabilities, the cabin dimensions and configurations, the features and technology, and even the safety systems. These guides will give you expertise and help prepare you for the ultimate review: the test drive!
---
Getting Behind the Wheel
When it's time to head to our Plaquemines Parish Ford dealership, you'll be happy to know we've got experts on site who can guide you and provide you with even more details on your preferred models. They'll highlight the different trim levels and available packages, so you'll get a full sense for your options.
Of course, getting behind the wheel and experiencing it on the road is the best way to truly decide if the model is right for you! It gives you the chance to feel its performance and handling while getting a better perspective of the interior style, space, and features. By the time you pull back in and put it in Park, you'll know if it's your next car!
Are you ready to get started finding the perfect Ford for sale near Plaquemines Parish? Simply browse the selection or schedule your test drive with us at Bohn Ford! We're here to help you find the right car!