When you're shopping for your next new car near Harvey, New Orleans, and Metairie, there's a question you'll have to answer before you get behind the wheel. Do you want to buy or lease?
In the buy vs. lease debate, there are clear benefits to both sides. The best option for you really depends on what you want from your next ride. At Don Bohn Ford, we want to help you understand what's involved in buying vs. leasing. Learn about the benefits of each, and discover which option would be better for you.
The Pros of Buying
Buying your next car has certain advantages, the most important one being this: You own the car once it is paid off. Whether you choose to pay the full cost up front or finance via a car loan, once you've paid all your dues, the car sitting in your driveway belongs to you.
This gives you incredible freedom when it comes to what you do with it. You won't be restricted to a range of annual miles, and if you're interested in modifying or accessorizing your car, no one will hold you back.
Another freedom involved in buying a car is the lack of monthly payments once you've paid it off. If you keep your car for longer than your loan period (a good rule of thumb for financing is 48 months or less), you'll have a working ride of your very own and no payments outside of insurance, fuel, and maintenance.
The Pros of Leasing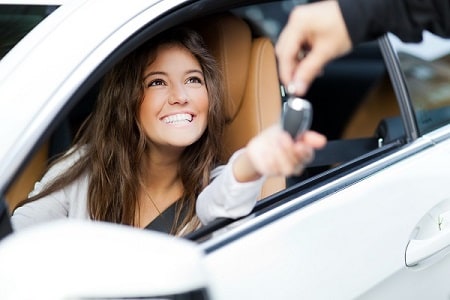 Leasing has its own advantages as well which is what has made it such a popular option. When you lease, it's important to know that you don't own the car when the lease is up. You're essentially borrowing the car for the lease period-although most dealers will offer you chance to purchase the car at the end of your lease, at its residual value.
Leasing typically comes with lower out-of-pocket costs when it comes to monthly payments and servicing. This is due to a variety of reasons. For one, the car is typically still covered under warranty for the duration of the lease, so unexpected repairs won't cost you. You're also only paying for the time you use the car-not the full purchase price-which usually reduces monthly payment rates.
Since the typical lease lasts just 36 to 48 months, you'll have a chance to upgrade to the latest model with all the newest technology in just a few short years. If you're someone who looks for up-to-date infotainment systems, driver-assist features or fuel-saving technology, this benefit is particularly important. 
Learn More in the Buy vs Lease Debate
The buying vs leasing debate has no clear answer, but now you're armed with the knowledge required to decide which would work best for you.
If you'd like to learn more about either, contact us at Don Bohn Ford. Our Finance Center can help drivers across Harvey, New Orleans, and Metairie explore our car loan and lease programs to find the best option for them!